ChildrenoftheNight
biography
ChildrenoftheNight is a collaboration effort between BasketCase and DarkTear.Welcome to the dark and twisted places of our minds.I would like to thank Scott(DarkTear) for taking on all the responsibility of the lead vocals and the overall mix.So arm your devil horns because the ChildrenoftheNight are here.
18

August 14th, 2006 + 4:08 PM
·

ChildrenoftheNight
* full title- Waste of Flesh (MasterPlan)

Well this one is really close to my heart.The first lyrics I ever wrote. This entire song was wrote 7 years ago.So you can say I'm a little excited.. The song is about a few things.I'm part native,I've been cheated on and I've seen young men grow up to be......well wastes of flesh because of their father's influence. DarkTear rippin the vocals out as always,another fine performance.Hope you enjoy.Oh...... the lyrics are in the lyric review.
20

August 3rd, 2006 + 8:08 PM
·

ChildrenoftheNight
Posted originally under BasketCase,now has DarkTears vocals on it as well as his mix.
19

July 19th, 2006 + 5:07 PM
·

ChildrenoftheNight
This is the first of many so I hope you all enjoy................or at least finish listening to it.......
Alias:
ChildrenoftheNight
Status: Offline
Threads:
3
Posts:
18
Songs:
3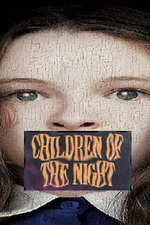 Joined: July 19th, 2006
Last login: March 27th, 2007
My Messengers
| | |
| --- | --- |
| AIM: | n/a |
| ICQ: | n/a |
| Skype: | n/a |